Nolanville Elementary Rocks the School With Creativity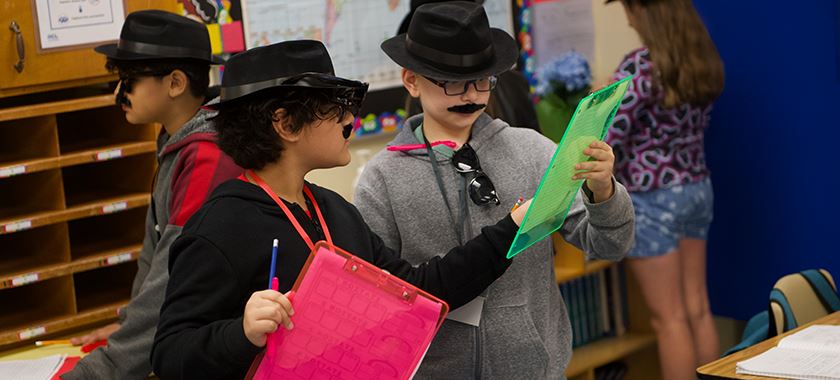 9/29/2023   By: Todd Martin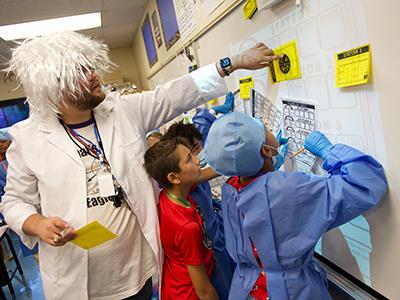 A week of creative activities came to exciting culmination Friday at Nolanville Elementary School where students and staff transformed classrooms and learning styles for Rock Your School Day.
Teachers built suspense through the week, taking students into a glow-in-the-dark room and directed students to dress for all-out themed lessons at the end of the week.
Students stepped into their classrooms to be surprised at decorations for a doughnut shop, camp site, bakery, circus, rock concert, space adventure, beach, pirate ship, and crime scene to name a few.
Fifth-grade teachers Penni Cannon and Joshua Cannon, a mother-son combination with adjacent classrooms, went in together for a CSI activity.
In "Dr. Frankencannon's" class, students dressed in scrubs and worked math and science problems to solve clues as mad scientists.
Next door, fifth-graders in black fedora hats and taped-on mustaches followed clues to discover the suspicious Frankencannon's secret warehouse.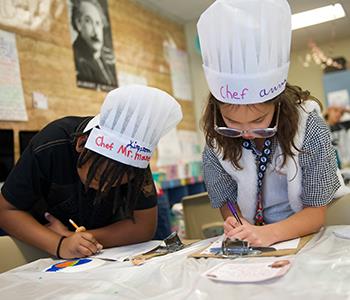 When her students arrived at school, Cannon referred to them as agents and they all came up with code names and agreed to stay in disguise for the day. "They were all in from the beginning," she said. "I think they are having fun."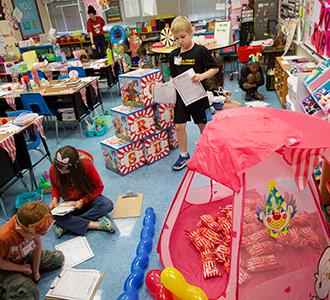 Fifth-grader Carter Miller explained that the class was working in pairs to come up with answers to problems involving decimals and expanded form. "Each answer," he said, "gets us closer to solving the crime."
"This is fun," he said. "I like working with partners and playing with my friends." He acknowledged that the creative fun was more like playing a game.
Third-grade teacher Jordan Henderson was directing a circus during Rock Your School Day. Students wore hats and red noses as they worked through reading comprehension problems in the morning and math problems in the afternoon.
"It's a way to let the learning be more fun," the teacher explained. "It's the same curriculum explained in a different way. It lets kids explore. They are really excited."
"It's fun," said third-grader Caleb Simpson, pointing out the balloons and cotton candy. "We're switching to different centers and answering questions about stories about the circus."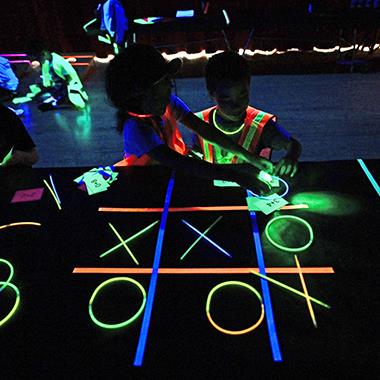 Kristian Childs' fourth-graders worked around a bakery theme. They planned to make play dough in the afternoon.
"We're doing a bakery theme," said fourth-grader Kenzi Arndt, who was wearing a chef hat and apron. "We're doing math and working on synonym and antonyms. We get to make play dough later."
"It's been really fun," she said. "I couldn't believe how much work our teacher put into it. She put her heart into it."
"It's about learning in a fun way," said Arndt. "It's better when it's a whole activity."
Fourth-grader Braegan Bartoszek agreed that "bakery math" is more fun than regular math.
"I love it," she said. "I did not expect to have cloths on the desk. I wish we could do this every Friday."
Their teacher, Childs, said students have been excited all week to be in school. Part of the activities included exchanging affirmations, and other acts of kindness.
Fifth-grade teacher Penni Cannon and special education teacher Alicia Port have been pushing the week of creativity culminating with national Rock Your School Day, expected to draw 100,000 participating teachers nationwide.
Throughout the week, as part of "rocking the school," classes took turns spending time in a glow room on the cafeteria stage behind the closed curtain with grade-level specific activities.
"They have been talking it up," said first-grade teacher Sara Watts of her excited students wearing bright vests and moving through stations lit with glowsticks.
"It's more engaging for them. They pay attention more," she said.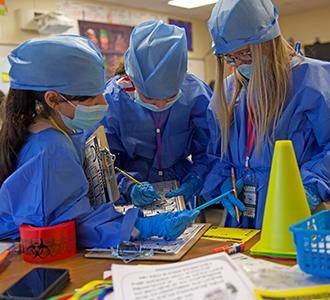 The idea came for Cannon and Port through a professional training called "Get Your Teach On," funded through a KISD Education Foundation grant.
"It's about bringing excitement and love into the classroom while maintaining high expectations and rigor," Port explained.
Sometimes teachers and students become tired of the testing and other requirements. "It's easy to lose focus," said Cannon, "but learning can be fun and exciting."
"We're seeing that excitement," she said. "Students have the joy that we as teachers do."
"I hope this is something we can build on every year. It's a great reminder for why we do this job."
Back
Copyright © 2022 Finalsite - all rights reserved.