First Chaparral High School Graduating Class Celebrates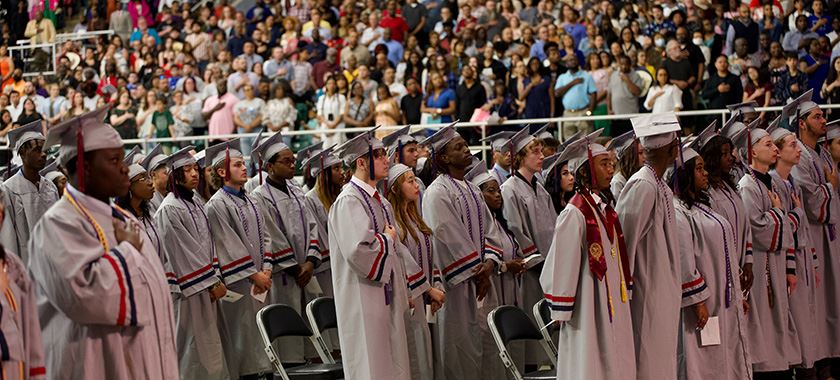 5/24/2023   By: Todd Martin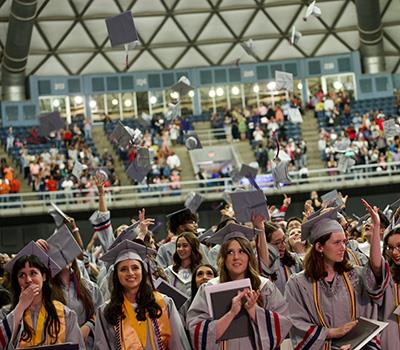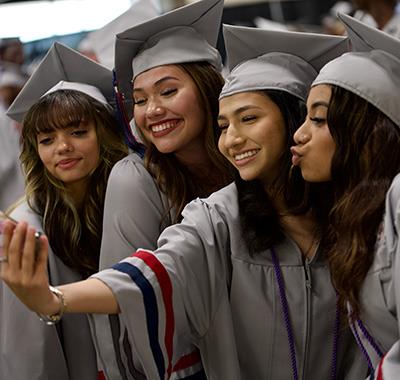 The first-ever Chaparral High School senior class became the first-ever Chaparral High School graduates Wednesday as seniors stepped across the stage at the Bell County Expo Center to receive diplomas.
Killeen ISD's fifth comprehensive high school opened last August, ushering in a new era in the school district.
The Bobcats joined the district's landmark Killeen High School, Ellison High School that opened in 1978, Shoemaker and Harker Heights that opened as full high schools in 2000 and Early College High School that celebrated its first graduating class in 2019.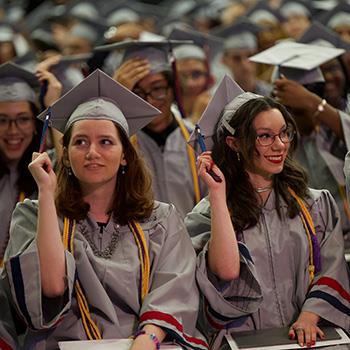 A total of 230 seniors participated in the school's inaugural graduation, almost all of them choosing to attend the brand-new school for their final year of high school.
The first-ever Chaparral graduation ceremony speaker was Senior Class President and National Honor Society President Abigail McIver.
She said the milestone moment was one of mixed emotions, saying farewell to friends and childhood and stepping into an uncertain future.
"As we move forward, let us remember the values instilled in us during our time here – integrity, humility and resilience. Let these values guide us in every decision we make and every endeavor we undertake," McIver said.
Salutatorian Emily Hernandez thanked teachers and school district administrators for listening, guiding, and offering numerous opportunities for growth and parents for pushing their children to get up in the morning and press on through school.
This Class of 2023 confronted unconventional "firsts" throughout, she said. "Seven months of smooth sailing" ran into a virus that required adapting as freshmen.
The following year, as sophomores, students navigated isolation working from home through online connection.
In some ways, Hernandez, said, the class entered their junior year as first-year high school students. "All we knew was how unprepared we felt and how quickly senior year approached," she said.
As seniors at the new Chaparral High School, students entered as transfers from across town or further away. "We didn't know the adventure that lay ahead of us," she said. "How the stress and pressure of applying to colleges or seeking jobs would lead us to find a guiding hand in our counselors and teachers."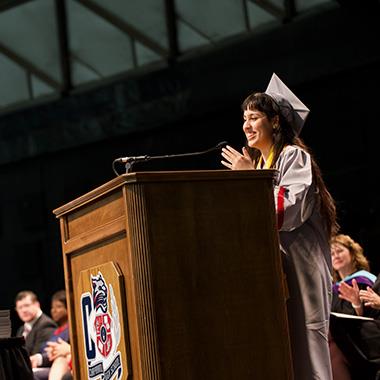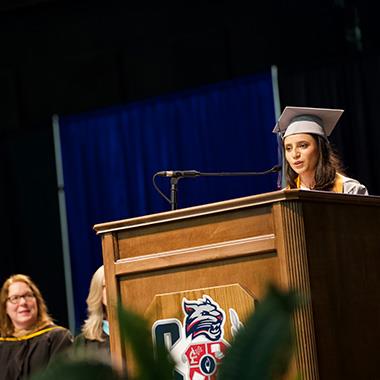 "We accepted the challenge of starting our final year at a brand-new school," she said. "Together, we've established a legacy at Chaparral High School. One of perseverance, community and inclusivity."
After defining the goal of the valedictory speech, valedictorian Izma Dar said, "I'm going to say it now – 'We did it!' 'We graduated!'"
Pointing out the beginning of adulthood, the top graduate quoted Socrates: "One thing I know is that I know nothing."
She urged her peers to learn and discover. "Let's get out there and become the future teachers, doctors, engineers, artists and change-makers that this world needs," Dar said.
"We are all capable of achieving greatness, but it requires a willingness to take risks, to push beyond limits and to refuse to be defined by the opinions and expectations of others."
"Opportunity only dances with those who are already on the dance floor," she said. "So let's take the time to thank those who have supported us."
Wednesday began the graduation season for KISD, with Early College High School celebrating its graduation ceremony earlier in the day.
On Friday, Harker Heights graduates at 9 a.m. and Shoemaker follows at 2 p.m. On Saturday, Killeen graduates at 2 p.m. and Ellison follows at 7 p.m. All ceremonies are taking place at the Bell County Expo Center.
All graduation ceremonies will be streamed live on KISDTV Channel 17 and online www.killeenisd.org/livetv.
The last day of school for students in KISD is Thursday.
Check out the Chaparral High School Facebook page to see candid photos taken throughout the commencement ceremony.
Back
Copyright © 2002-2023 Blackboard, Inc. All rights reserved.