Teacher of the Year 2023
Phone:
Email:
Degrees and Certifications:
Ms.

Angela Clayton

Angela Clayton is celebrating her third year at Pathways Academic Campus.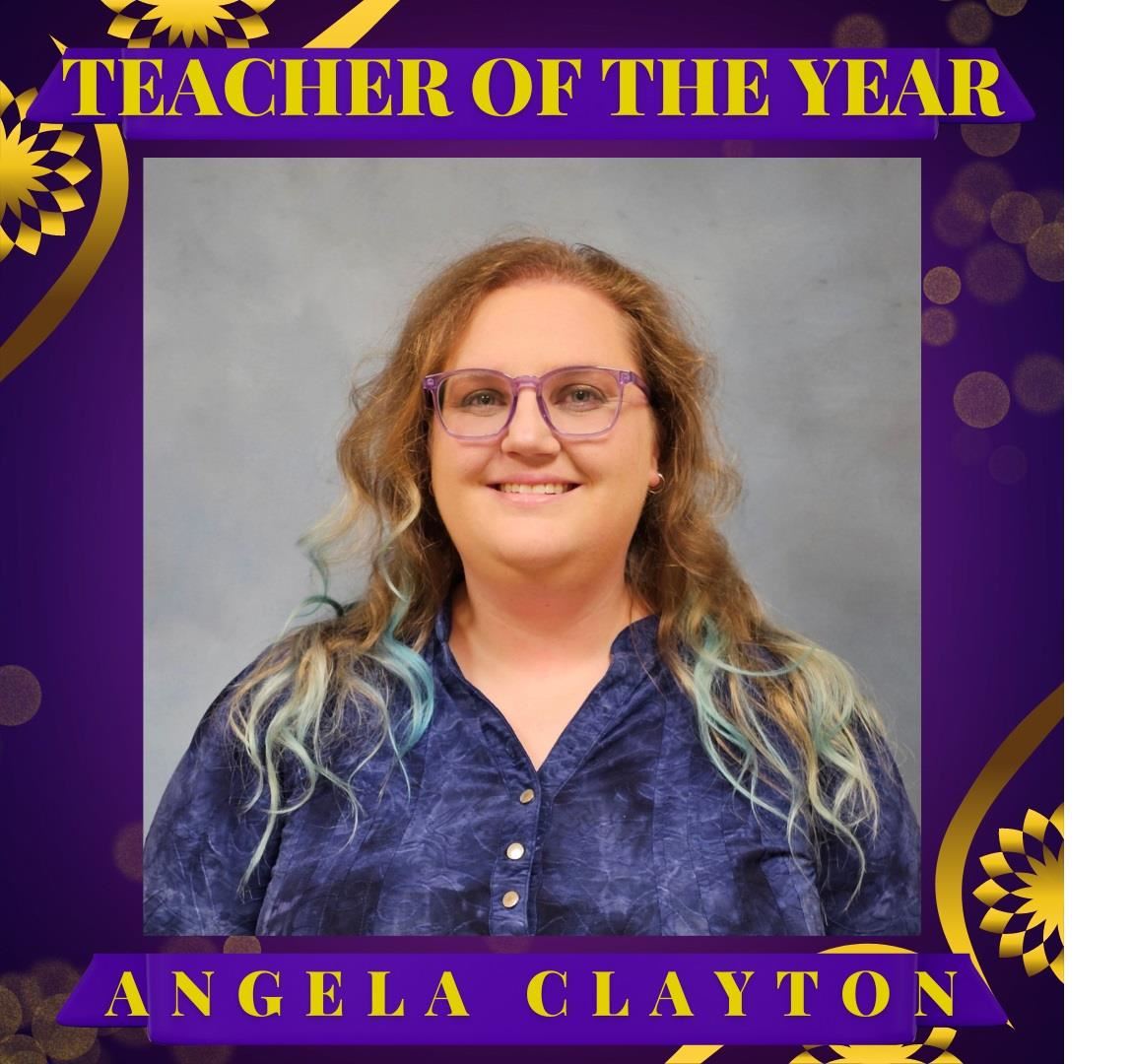 She earned her Bachelor of Science in Chemistry at Alma College, after which she attended Baylor University and earned her Master of Science in Inorganic Chemistry.
Ms. Clayton slowly discovered her passion for teaching and began an alternative certification program in the Fall of 2017. She was quickly offered a full-time teaching position at Killeen High School teaching Geometry. After a few years, she transferred to Pathways Academic Campus where she teaches Algebra 1, Algebra 2, Algebraic Reasoning, PreCalculus, Statistics, Trigonometry, and College Prep Math. She is very active in the EOC Remediation Program in which she and her co-teacher, Ms. Hernandez have produced amazing results. They are scheduled to present on their methods at the 33rd Texas Association for Alternative Education Conference.
In her free time, Ms. Clayton crochets, works on puzzles, plays video games and hangs out with her friends and dog, Thor.
According to Ms. Clayton, the best part of her job is interacting with her students and finding new ways to help them understand the material. She delights when students show and interest and find success in mathematics.
Past Recipients
Year Teacher
2022 Parker Hughes
2021 Melissa Schroeder
2020 Suzanne Andal-Book-Book
2019 Barbara Fitzgerald
2018 Nicole Bowden
2017 Jennifer Ellison
Philosophy of Education: I believe that all students are capable of success when provided with a safe and encouraging environment. Fostering positive relationships with my students is always a priority; it creates an environment in which they feel comfortable asking questions and making mistakes. As a math teacher, one of my main goals is to build confidence in my students so that they can overcome their preconceived notions about their capabilities. As I get to know my students, I learn about their strengths, weaknesses, and interests. I incorporate these into my classroom to improve student engagement at every point possible. I also believe that being a teacher means teaching them more than just content. Students need practical skills that will be useful throughout their whole lives such as time management, prioritizing tasks, advocating for themselves, and communication. In short, I teach the whole person placed in my classroom. I foster their growth and share my passion for life-long learning and the skills to sustain the learning we do together.