Roo Battalion Honored with Awards from Cowtown Classic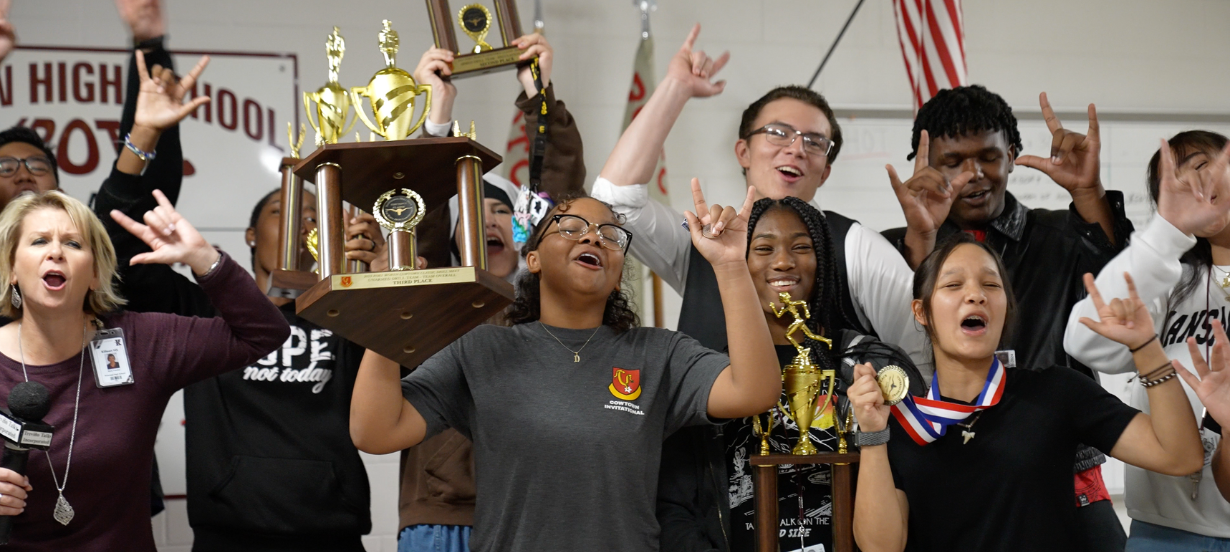 11/17/2023   By: Yaileen Nieves
The halls of Killeen High School resonated with pride as the ROO Battalion received the awards they recently earned at the highly competitive Cowtown Classic JROTC competition. Under the leadership of Command Sergeant Major (Retired) Jonathan Ballard, Command Sergeant Major (Retired) John Pulido, Major (Retired) Jimmy Stewart, and their dedicated cadet leadership team, the battalion showcased their exceptional skills, securing prestigious trophies across multiple categories including the title of Grand Champions, the highest honor that is awarded to the unit that earns the most points.



The Cowtown Classic Drill Competition was sponsored by the Fort Worth ISD JROTC Department. Renowned for testing the mettle of Junior Reserve Officer Training Corps (JROTC) units, on November 4th, the classic witnessed Killeen High School's cadets excelling in numerous military challenges. From rigorous physical fitness trials to precision-driven marksmanship and drill contests, the ROO Battalion demonstrated unwavering prowess and determination.
Major Stewart, beaming with pride, commended the battalion's exemplary teamwork, resilience, and unwavering dedication throughout the competition. "The commitment and spirit exhibited by our cadets is truly commendable. They've not only showcased their skills but also embodied the values of leadership and camaraderie," remarked Major Stewart.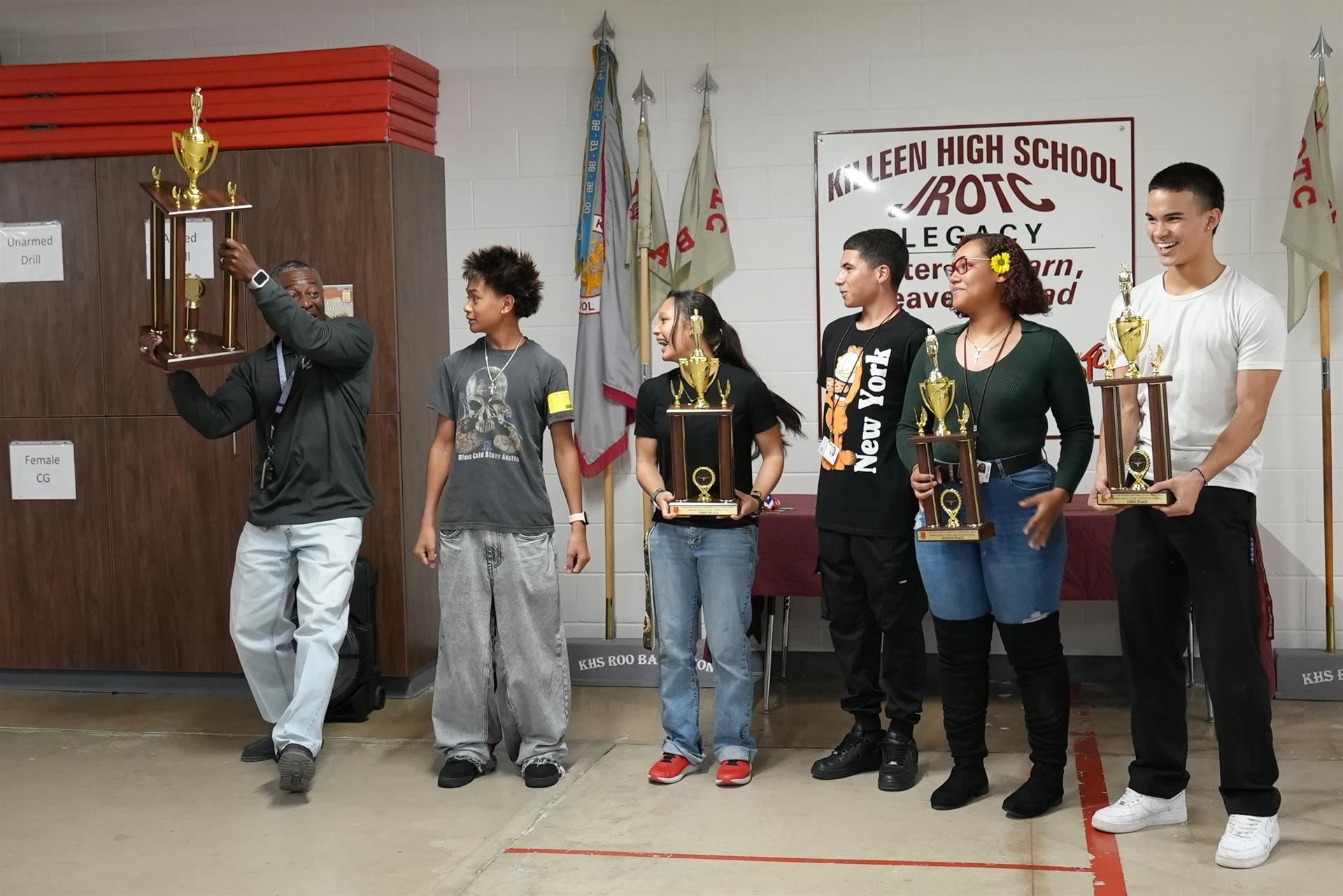 Cadet Commander Javier DeLeon shared, "I'm immensely proud of our display of Killeen High's values, especially integrity, a cornerstone we embody. Witnessing our battalion excel was thrilling, especially seeing our newcomers thrive. Achieving this in my junior year is significant, and I'm eager to elevate our performance further in the upcoming year. We're geared up to take it to the next level!"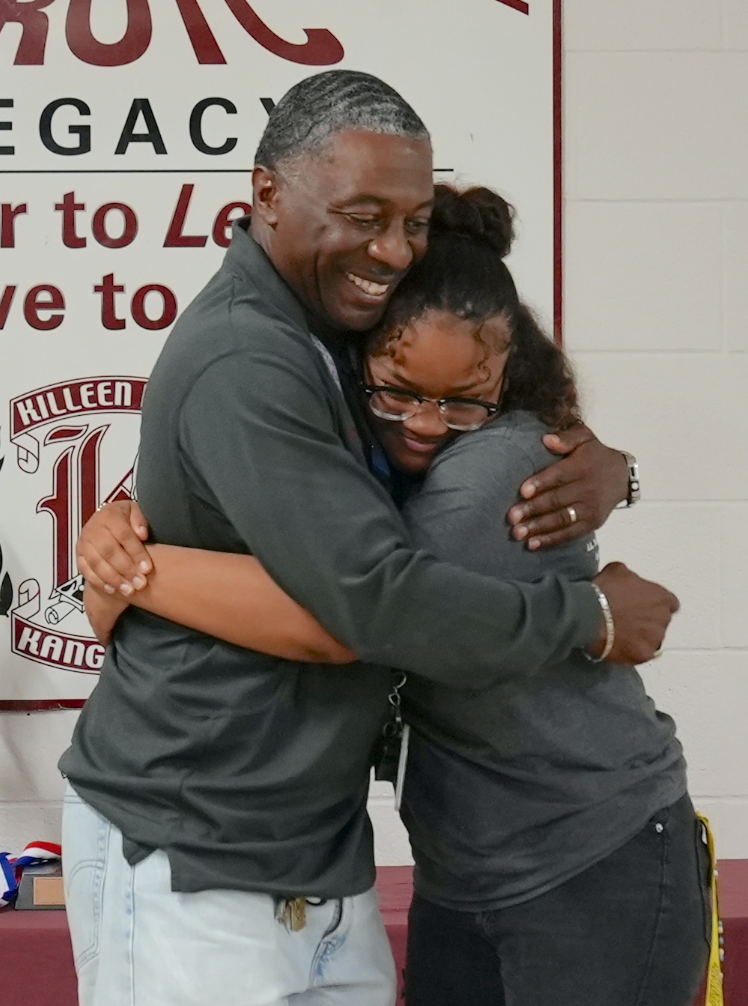 Before presenting the trophies and medals, Ret. CSM Ballard said, "I want each of you to pause and recognize the incredible fruits of your labor. Remember, every ounce of dedication and hard work has contributed to this success. Let this be a testament that perseverance and effort always paves the way for remarkable achievements in life."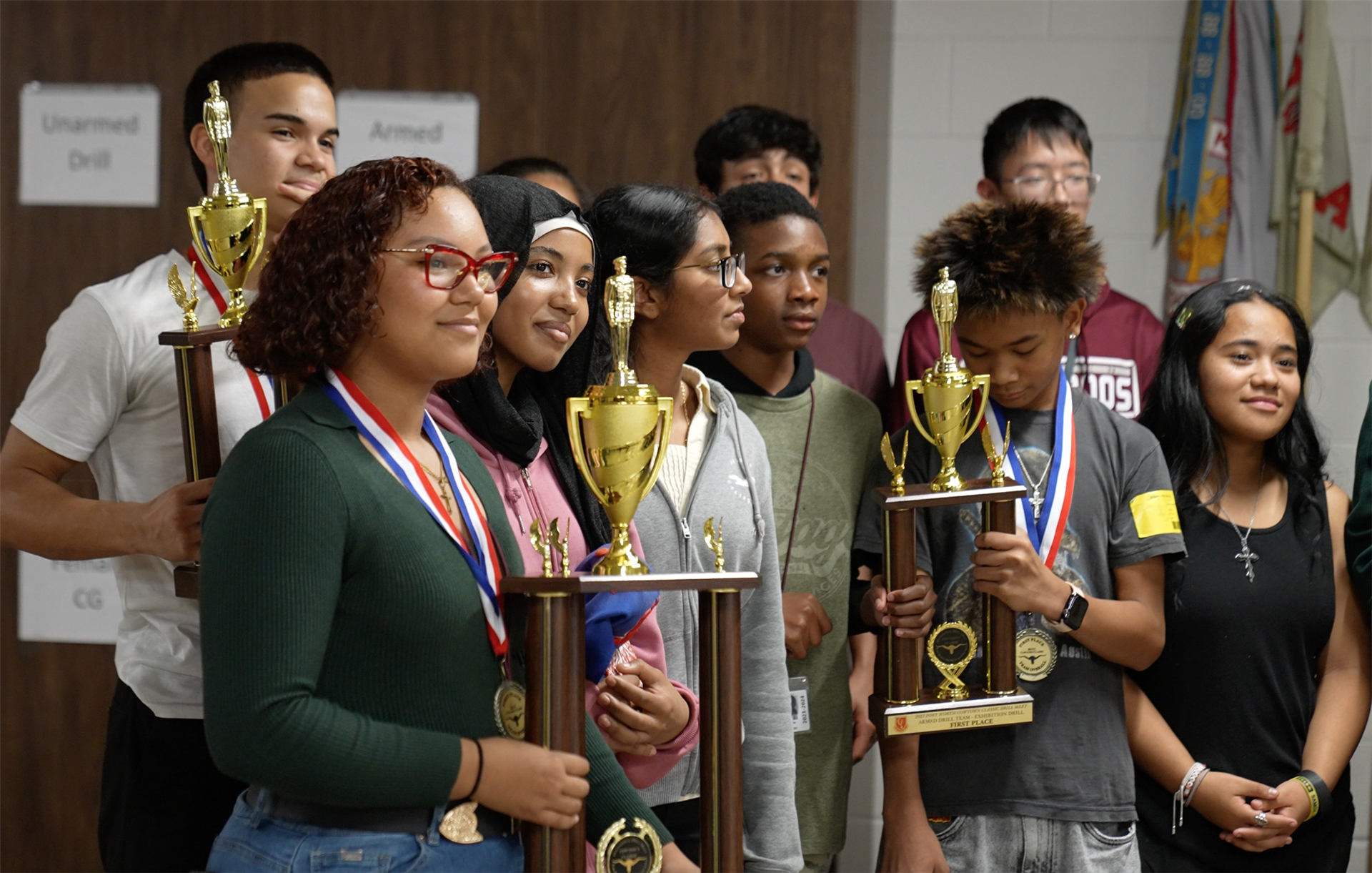 The awards ceremony, graced by the battalion's leadership team, resounded with applause and jubilation as the trophies were presented, symbolizing the culmination of relentless training and sheer determination. "This victory stands as a testament to the effort and dedication of our students. They've made us immensely proud," expressed Principal Kara Treviño, emphasizing the significance of the exemplary role models they are to other students on campus.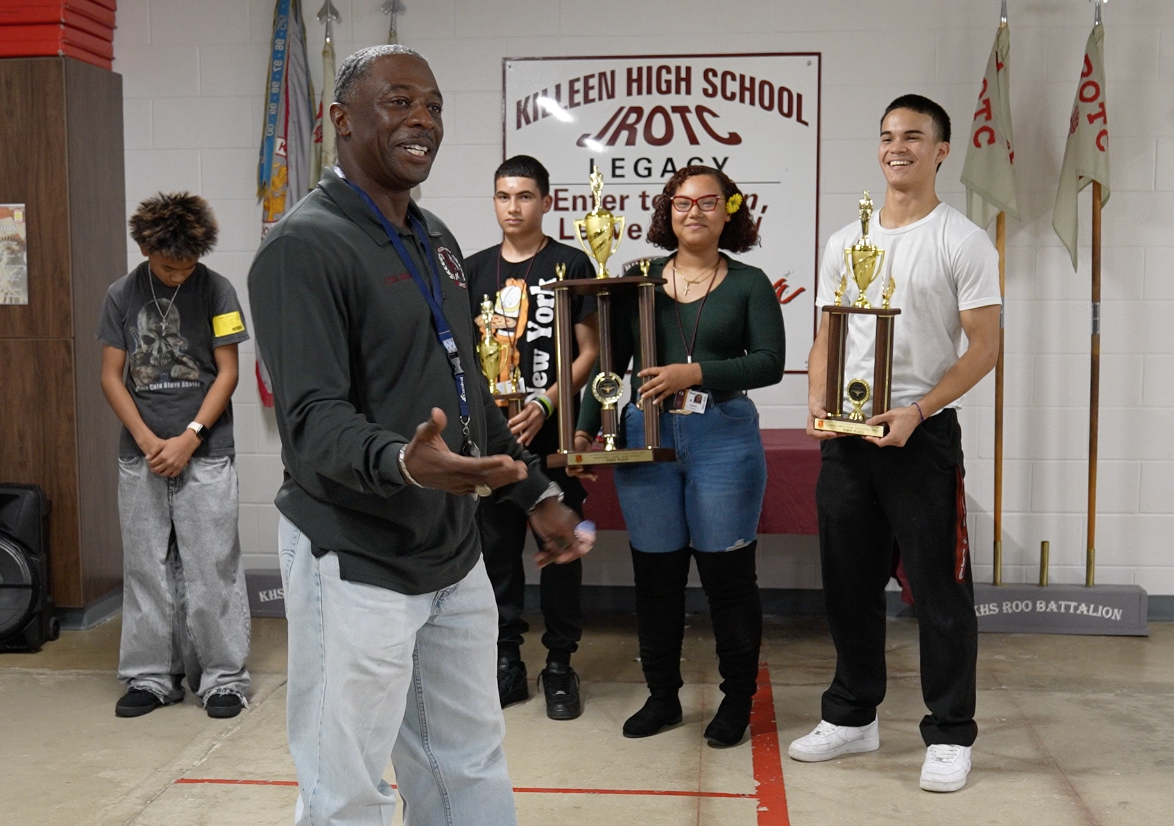 The Cowtown Classic JROTC competition not only provided a platform for showcasing military prowess but also fostered a sense of sportsmanship and camaraderie among participating units. Other KISD battalions also participated in the classic. During the veterans day parade, Shoemaker High School cadet Charlize Dean said, "Being part of this competition has been the highlight of my year. As a senior, I'm excited because it means I've finally earned my letterman jacket. Being part of the Grey Wolf Battalion during this memorable journey has been nothing short of amazing, a treasured experience before I move on to the next chapter of my life." Jade Conde, also from Shoemaker High School, commented about her experience at the classic, saying, "It was an incredible experience; we got to show love to the other Killeen ISD battalions that participated, and I felt proud of all of us!"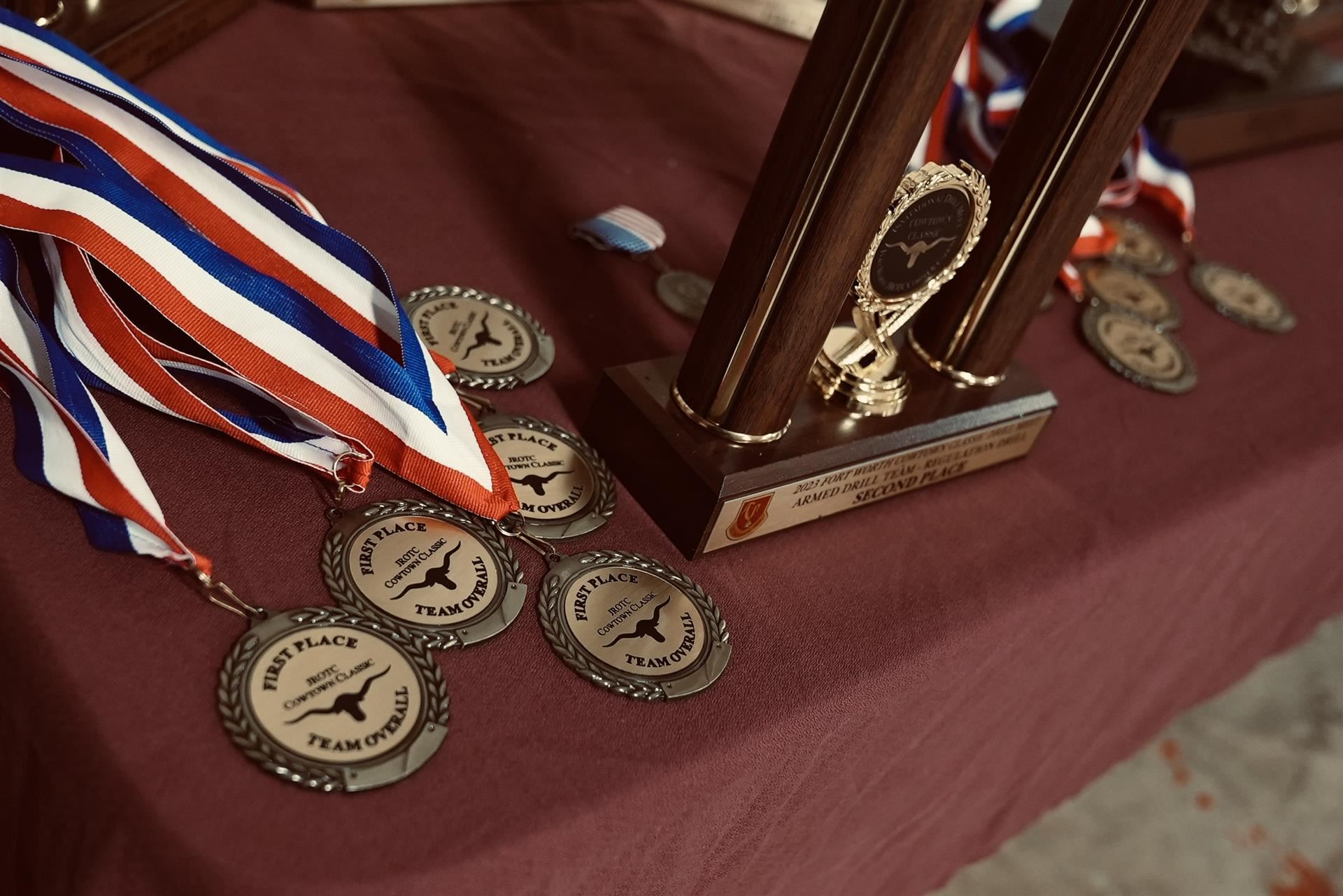 As the KISD battalions returned to their respective high schools adorned with accolades, their triumph at the Cowtown Classic stands as a testament to their commitment to excellence and serves as inspiration for future generations of JROTC cadets.
Deputy Superintendent Jennifer Ellison, Chief College Career and Military Readiness Officer Nancy Patterson, along with Killeen High School Assistant Principals and other leaders from the school, gathered to celebrate the remarkable success of the students at Roo Nation.
In addition to earning the title of Grand Champions, the Roo Battalion also brought home the following awards:
Armed Drill Overall - 1st Place
Inspection - 1st Place
Regulation - 2nd Place
Exhibition - 1st Place
Best Commander - Gold Medal
Ten individual medals:
Javier DeLeon (Commander)
Heaven Galvan (Executive Officer)
Natalie Gomez
Baldemar Balderas
Marcos Bedolla
Jacob Gallegos
Alexis Nieves Rodriguez
Franklin Nieves
Amaya Stafford
David Calderon
Unarmed Drill Overall - 3rd Place
Inspection - 3rd Place
Best Commander - Bronze
Individual Medals:
Dayshanea Wright (Commander)
Jada Masao (Executive Officer)
Ashely Calderon
Jamarcus Pikes
Devi Ramsumare
Fatemah Muhammad
Rosa Lopez
Christina Lopez
Cy'asia Jefferson
Sasha Lewis
Yaqin Muhammad
Peyton Sigrah
Rosaline Tavai
Female Physical Fitness - 100 yard dash
Nicole Harper (Commander) - 1st Place
Best Female Overall - 3rd Place
Amaya Stafford
Elise Harper
Mackeila Angrand
Male Physical Fitness - 17th Place
Brandon Molina (Executive Officer)
Anthony Rivera
Robert Pouncey
Jake Evangelista
Female Color Guard - 11th Place
Fatemah Muhammad (Commander)
Jada Masao
Heaven Galvan
Dayshanea Wright
Male Color Guard - 10th Place
Joseph Russell (Commander)
Robert Johnston
Baldemar Balderas
Jayvyn Manns
Academics - 9th Place
Joseph Russell (Commander)
Jeremiah Hankins (Executive Officer)
Ariel Nieves
Joshua Roman
Air Rifle Team (Sporter) - 4th Overall
Natalie Gomez (Commander)
Jeremiah Hankins (Executive Officer)
Kya Brown
Sarah Turk
Ameila Valenzuela (Team Supply)
The awards ceremony culminated in a resounding cheer: "Go Big Roos," echoing with pride and enthusiasm.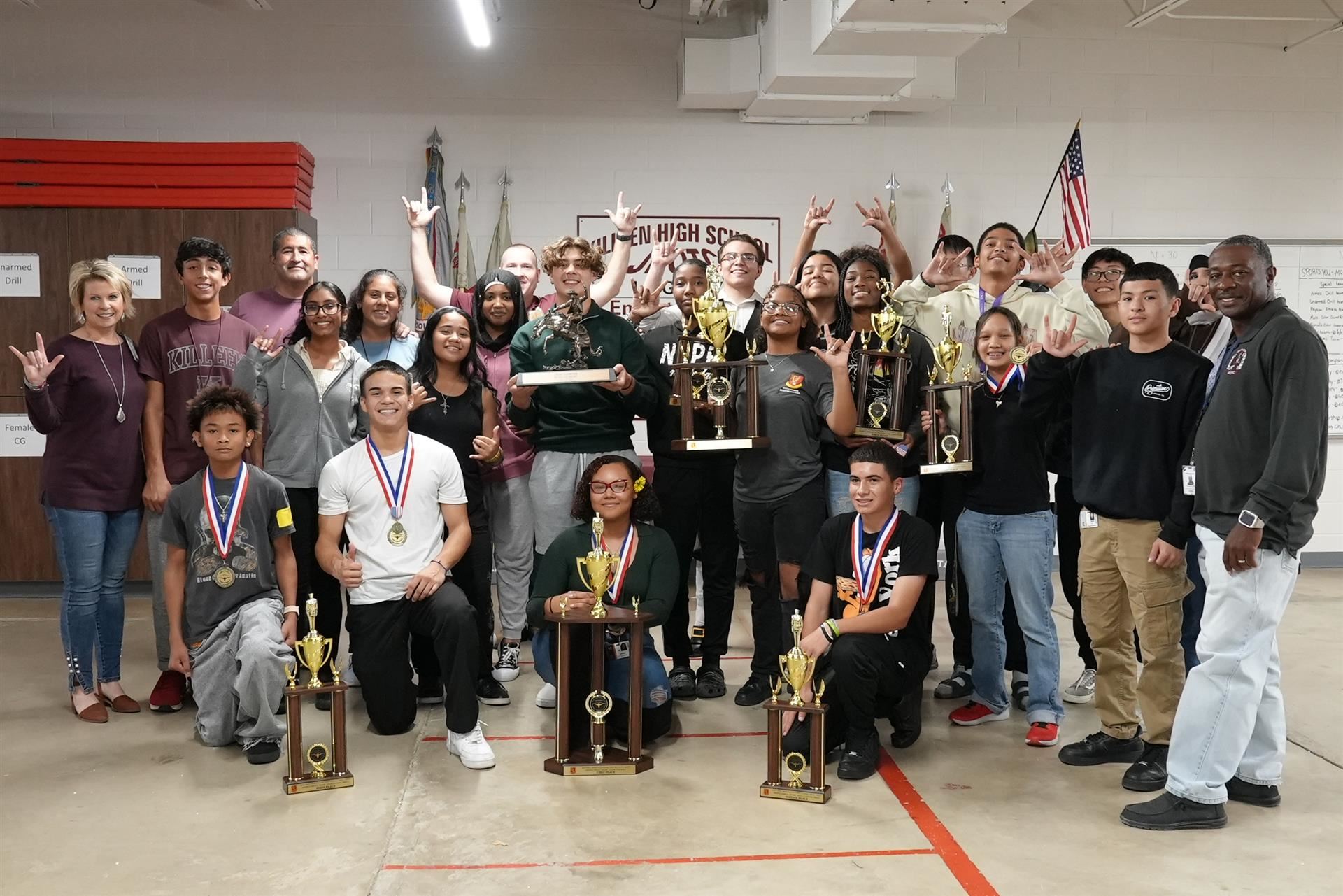 Back
Copyright © 2022 Finalsite - all rights reserved.