Future Educators Advance to National Competition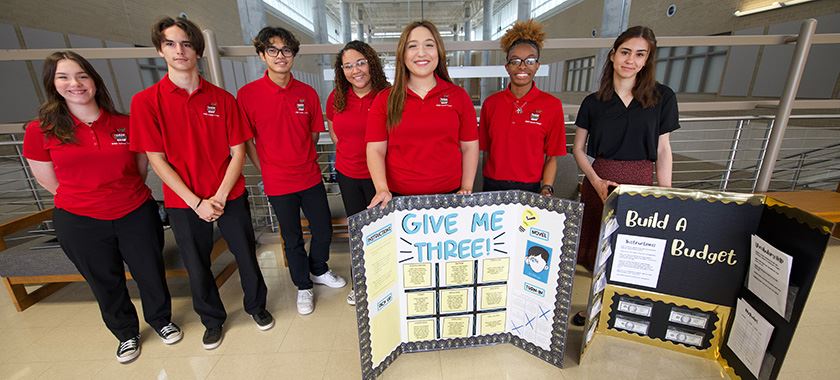 3/28/2023   By: Todd Martin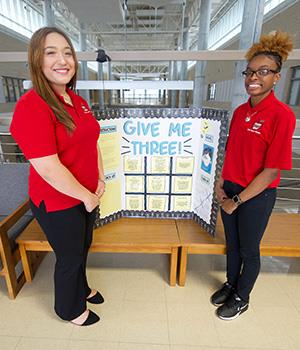 A dozen Killeen ISD Career Center students on the professional educator track qualified this spring to compete in eight categories tied to education at the national level.
The students qualified at a statewide Texas Association of Future Educators conference. Their next stop is the national Educators Rising conference June 29 to July 2 in Orlando, Fla.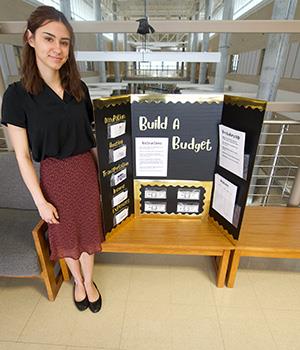 The students include seniors Kyndal Cornwell, Kera Harvey, Alyssa Cruz, Fabian Ricci, Isabella Hughes, Lilliana Provost, Sophia Rios-Wallis and Jaisja Lewis, and juniors Anastasia Camden, Antonio Atalig, Noelle Bibiano and Marissa Aycock.
Cornwell prepared an interactive bulletin board called "Build a Budget," that presents a game to teach financial literacy at a fifth-grade level.
Harvey and Cruz made a choice board to make English lessons more interactive for sixth-graders.
Cruz, the president of the Career Center TAFE chapter said this is her third time to compete and first time to advance to the national level.
Her partner, Harvey, said she had no intention of competing, but her friend dragged her into the event, and she was happily surprised the duo advanced to the highest level of competition.
Camden, Cruz and Atalig researched an ethical dilemma surrounding cyberbullying.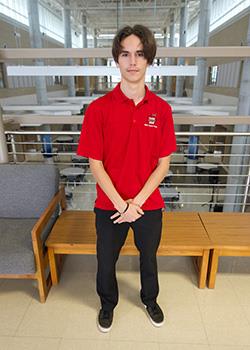 The trio presented their solution to their local TAFE chapter to prepare to showcase their work to judges.
In addition, Camden is slated to take on a vice president role for the state TAFE board.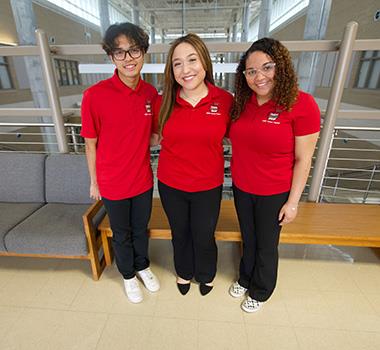 Ricci gave a speech about the moment he realized he wanted to be a teacher.
He spoke about his personal experience growing up in his native Venezuela and then adapting to the American education system beginning in 2018, focusing on how he would make life easier for his students.
Bibiano shadowed one of her assistant principals for a category called "Exploring Administrative Careers."
Spending time with Career Center Assistant Principal Miguel Timarky revealed what Bibiano had already observed – that a high school assistant principal spends more time on the go, ensuring the building is safe and checking in with students and staff members.
Hughes advanced to nationals in "Impromptu Speaking," with a 2-minute speech about how to create a safer space. She advocated teaching in a style that explains why, and expanding extra-curricular and work programs.
Camden advanced individually in the "Public Speaking" category. She prepared an essay and delivered a speech about coping with teacher shortages.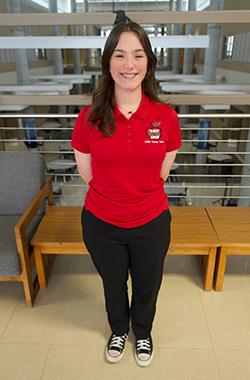 In addition to competing with a group and as an individual, she took part in a three-day campaign, securing the second-most votes among nine candidates to earn the vice presidency. "I'm excited to have the opportunity to help a lot of people and to share my journey," she said.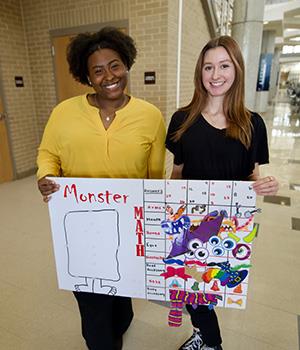 Provost and Rios-Wallis completed a service project through two drives that benefited two foster care organizations.
Lewis and Aycock created a "Monster Math" game that would allow students to play a variety of games to learn various math concepts.
Many of the high school-level students said they look forward to entering the teaching profession despite the much-publicized challenges.
"I know it's a way I can help students," said Cornwell. "I want to be that teacher someone can trust."
"I want to impact students and make a difference in their lives," said Harvey. "I want to be a role model."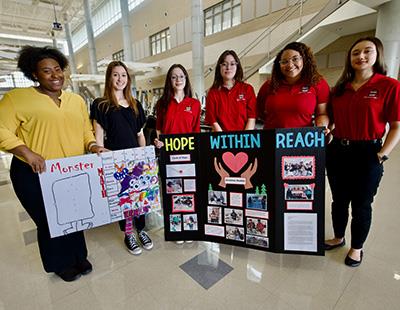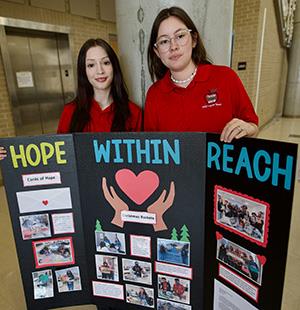 "I had teachers who encouraged me not to give up," said Cruz, explaining that she wants to be available to students when they go through rough times.
"I want to be a teacher to inspire students," said Ricci.
"I like to teach," said Bibiano. "When I learn something new, I want to share it."
"I like being able to give kids tools," said Hughes. "I like to watch them take the tools they learn to figure out the answers."
Back
Copyright © 2002-2023 Blackboard, Inc. All rights reserved.